DO YOU NEED AN Internet Marketing Coach?
Are You Looking For Someone To Help You Connect The Dots?
Are You Looking For Daily Coaching To Help You Succeed?
Are You Determined & Willing To Be Successful?
If you answered YES to all of the above questions you might be a good fit for our coaching program.
Click the button to the right and lock in your seat at for our next coaching enrollment presentation.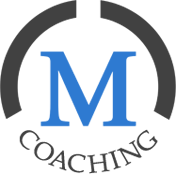 welcome to Morrison Coaching…
We provide access to daily coaching with our Internet Marketing coaches. Live webinars are held for students each day covering almost every topic needed to have a successful online business. Our mission is to help you our students succeed and we're pretty good at it!
What The Morrison Coaching Program
Provides To Students
As a student of Morrison Coaching you get access to a one hour long daily coaching session with one of our coaches.
Our coaches are "in the trenches" and working for our CEO, Anthony Morrison, every day on his Internet businesses.
You'll be learning laser focused strategies on Email Marketing, Managing Social Media Accounts, Traffic & Lead Generation, Page Building & Conversion, Facebook Advertising, e-Commerce & Shopify stores and more.
At the end of the day our goal is to provide the best coaching & give you the best opportunity for success.
Laser Targeted
Daily Coaching
Live Online
Success Driven